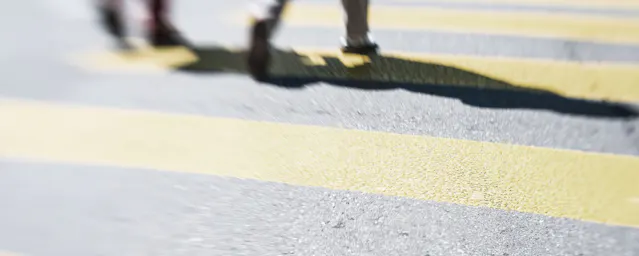 Simple expansion
Helpful add-on solutions from Accenture
For SAP HCM or SAP SuccessFactors
High quality of your personnel data in SAP HCM
The Accenture Audit and Compliance Tool enables simple and automated audit processes across all your HR master data. It thus reduces error rates in data maintenance and improves the quality of your organizational management data, for example. During audits and internal controls, the legality and legal compliance can be proven quickly and easily. Suitable for SAP HCM.
Ensure legal regulations
With the help of the tool, you can safely comply with global regulations and prove it in the audit.
User friendly & flexible
You can define regular, independent test periods and receive a clear presentation of results via dashboard.
Correct payroll accounting
You can prevent incorrect payments and intentional fraud with the help of the tool using a constant monitoring process.
High data quality
With the help of the checking rules library, you can measurably improve the data quality of your personnel data.
Ensuring high quality of cloud data in SAP SuccessFactors
Accenture HR Audit and Compliance as-a-service ensures high quality and consistency of your HR data in the cloud. Master data and payroll data of your employees are audited. Suitable for SAP SuccessFactors.
Minimizes time and costs
The quality assurance of your personnel data is accelerated by a simple plausibility check, thus reducing the time and costs for this.
Better data quality
With fewer errors in personnel data, you get better data quality and process reliability.
Secure compliance
By logging the verification and modification of personnel data, you are well prepared for audits.
Flexibly customizable
The rules used can be easily changed and adapted. You benefit from a rule catalog that is constantly being expanded.
EASILY CLONE AND TEST PERSONNEL DATA IN SAP HCM
With Accenture Clone and Test you can easily copy, anonymize and compare data. For example, to build a real-world test system or to have a playground for new ideas with real data structures. You can clone and compare data between different SAP HCM systems, between clients or within a client. Suitable for SAP HCM.
High security
Only authorized persons can copy the data released to them. In addition, the copied data sets are securely anonymized.
Realistic tests & comparisons
By simply cloning the data, you can run secure tests for patches, release upgrades, or training.
Big data quality
By simply comparing the source and target systems, you can quickly identify and eliminate data discrepancies.
Efficient & time saving
Manual copying and comparing is no longer necessary. You can automatically clone virtually all HR data from SAP HCM.
Easily clone and test cloud personal data in SAP SuccessFactors
With Accenture Clone and Test for Cloud, you can create, copy, and anonymize workforce data in Employee Central. This reduces the time you spend generating test data in multiple environments. Your data is anonymized and stored securely in SAP's data centers. Suitable for SAP SuccessFactors.
Quick implementation
Rapid implementation significantly reduces the time required. Valuable test time can be used effectively because good data is available very quickly.
Simple setup, simple operation
Predefined anonymization rules simplify setup and operation.
Security thanks to anonymization
Thanks to the possibility of anonymizing the data, data protection is guaranteed. In addition, the data remains in SAP's data centers.
Practice-oriented & flexible
The use of the practice-oriented software is possible for different purposes. For example, to provide data for training, development tests, quality assurance, etc.
Simple processes
The Accenture HR Data Loader module can be used to manage HR processes such as promotions, new hires or terminations on an ongoing and recurring basis.
Accenture Document Composer simplifies and facilitates the creation and distribution of employee communications and HR documents as PDF or email. Users can easily create and manage templates. Suitable for SAP SuccessFactors as an extension on the SAP Cloud Platform.
Intelligent document creation
Templates and people can be easily filtered. Data is read from the backend system and merged with the document at the time of creation.
Intuitive text editing
Documents can be created, edited and formatted. By entering a "hashtag", data fields are easily inserted from SAP SuccessFactors or SAP ERP HCM, without programming.
Flexible customization
Text can be easily added, removed or formatted. Such changes are limited to the actual document created and do not alter the saved template.
Confidentiality guaranteed
Role-based authorizations from SAP SuccessFactors or SAP ERP HCM are automatically applied.
Accenture Quick Document Builder (AQDB) helps you create letters, documents and correspondences in your HR department easily and quickly. Suitable for SAP HCM & SuccessFactors.
Simple & user friendly
You create your templates, for example, directly in MS Word - easily, quickly and without any special prior knowledge.
Web based & mobile
You can use the AQDB directly without installation web-based and via app on iPhone and iPad.
Time & cost saving
Using existing templates, text modules and relevant data, you can create many documents in a short time. And thus save costs.
Safely archived
You can store all documents with the standardized archive interface - on all archiving and digital personnel file systems approved by SAP.
SAP HCM & SuccessFactors compatible
Data from both SAP HCM and SuccessFactors can be used automatically as a basis. Accenture Quick Document Builder runs with the help of SAP NetWeaver and is integrated with SAP SuccessFactors.
STANDSTILL IS REGRESSION. THIS ALSO APPLIES TO IT-SYSTEMS. THEY SHOULD BE CONTINUOUSLY DEVELOPED AND IMPROVED.
Accenture Data Comparison Manager enables HR professionals to perform structured uploads of HR data easily, reliably, and repeatedly. It checks the quality and consistency of data before and after migration, thus protecting against risks and errors. Suitable for SAP HCM as well as SAP SuccessFactors.

Minimized costs & risks
Faster data comparisons reduce your project runtimes and secure the result. With practical tools, projects are continuously monitored and evaluated.
Evaluations made easy
Reports can be easily created for your various migration projects. It is also possible to display status, trends and definitions of certain key figures based on project requirements.
Easy data migration
Data from different sources (SAP SuccessFactors Employee Central, SAP HCM or legacy systems) can be captured for comparison and converted by applying translation and conversion rules.
Flexible solution
The software solution can easily be configured and customized to your needs. Your data can be used via file imports or web services.
Better data quality
By continuously comparing your data, inconsistencies are detected early.
Interested? Questions? Write to us!